Our Colchester Osteopaths have a wealth of experience and a broad range of specialist interest. We pride ourselves on being dedicated, enthusiastic and always honest.
Michael Clarke
Clinic Principal
Michael founded the practice back in 1997. At that point the clinic was located further down the Mersea Road and operated on a part time basis. The clinic moved to various locations over the next few years before settling here in July 2002. The clinic has established a reputation for excellent service and high osteopathic standards.

Michael graduated from the European School of Osteopathy after an industrial accident provoked a complete career change. He has developed a reputation for treating difficult chronic low back conditions. He is also successful in treating a wide range of other conditions including sports injuries, jaw problems (TMJ), headaches and visceral complaints such as IBS.

His understanding of spinal biomechanics is excellent. He has used this knowledge to formulate a standard model by which all Osteopathic treatments are based on at the clinic. Michael is instrumental in creating a team environment, at the clinic which is beneficial when it comes to complex case presentations. These cases are discussed within the team and this ensures the patient receives the optimal management.

As part of his passion for Osteopathic medicine he regularly attends courses that improve and add value to his personal and clinical scope of practice.
---
Steve Graham
Clinic Director
Steve graduated with a Masters Degree from the British College of Osteopathic Medicine (BCOM). Prior to choosing Osteopathy as a profession, Steve served 12 years as an Officer in the Army, during which appreciation of the importance of health and fitness was developed.

Having experienced Osteopathy as a patient, Steve believes strongly that treatment can also help to prevent future injury by identifying movement or postural dysfunction before any symptoms are actually felt. As such, Steve treats many patients on a maintenance basis to enable optimal function and wellbeing.

In practice, Steve treats a wide range of conditions and across all age groups from babies upwards. With a keen interest in horses and dogs, Steve regularly refers people to a local veterinary practice that provides chiropractic treatment for animals.
---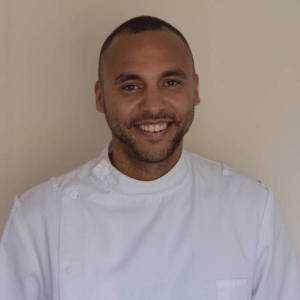 Richard has always had a keen interest in science and understanding how the body works. His first degree was in Forensic Science, and following that, he worked in the Health and Safety field.

Realising he wanted a more people centred job where he could help people, he studied for 4 years at The British School of Osteopathy and achieved his Masters.

Richard treats a wide variety of complaints ranging from back and neck pain, headaches to general aches and pains due to posture, occupation or ageing. He also uses medical acupuncture which can be effective for muscular issues
---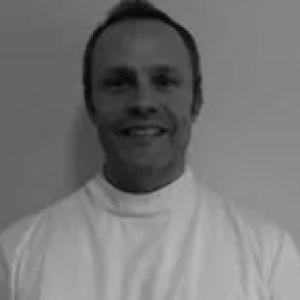 Keith is a qualified sports Masseur and Osteopath, obtaining his Master of Osteopathy degree from the British School of Osteopathy.

He has been a member of the Mersea Road Clinic team since 2014 and has worked extensively with numerous high level youth athletes and local sports clubs to help them with their flexibility and conditioning.

In his limited spare time his activities include all racket sports, gym, and juggling the activities of his three children.
---
Emily Gallone
Associate Osteopath
Emily graduated with a Masters Degree from the British School of Osteopathy in London. Prior to this Emily studied at the Colchester Sixth Form College and was inspired to study osteopathy after attending an appointment at the Mersea Road Clinic. Whilst at university she gained a Sports Massage qualification, and since has gain a qualification in Medical Acupuncture.

Emily treats a wide range of conditions and in October 2016 Emily enrolled at the Osteopathic Centre for Children specialising in treating babies and children using cranial osteopathy.

In her spare time she enjoys being with friends and family. She also enjoys going camping and being outdoors.
---
After 4 years of training Matthew qualified from the British School of Osteopathy with a Masters of Osteopathy allowing him to become registered with the GOsC.

Matthew focuses on helping his patients by assisting them to re-establish their bodies own equilibrium by allowing patients to participate in the treatment that they receive.

For the last 3 years Matthew has worked in his own clinic within a gym in Ipswich where he treats a large range of injuries from everyday aches and pains to sports based injuries from your weekend warrior to your professional sports person.

Following the arrival of his first child Matthew has developed his osteopathic skills to assist expectant mothers in reducing their symptoms and aim to make pregnancy as comfortable as possible during this special time in their lives.
---
Verity Cowland
Associate Osteopath
Verity graduated from the British School of Osteopathy after studying for 6 years to gain a Masters Degree in Osteopathy.

Prior to becoming an Osteopath, Verity worked as a reinsurance broker for 9 years in what was a predominantly a desk-based role and has a first-hand understanding of the aches and pains that this can cause. It was after leaving this role to start a family that she discovered the benefits of osteopathy and this inspired her to train as an osteopath.

During her time at the BSO, she trained extensively in many aspects of osteopathy including working with children, pregnant women and sports injuries. She also worked within various specialist external clinics treating the elderly, disadvantaged communities and clients diagnosed with HIV.

Since qualifying she has furthered her field of treatment studying Harmonic Techniques, Medical Acupuncture and Cranial Osteopathy and continues her studies with the aim to provide the best possible treatment for her patients.

When Verity is away from the practice and studying, she is learning to play the guitar and attends her local dojo for Karate training with her two children
---
Steven has been a qualified Masseur and part of the Mersea Road Clinic team for over 10 years.

Although trained as a Masseur, Steven has developed many new skills working alongside the Principal Osteopath, Michael Clarke, here at the clinic and numerous workshops held by the Clinic Director David Kennett.

Steven is also a qualified Indian Head Masseur, which is an over the clothes, seated treatment helping those who suffer with headaches, migraines and insomnia.

Steven is a keen cyclist and enjoys the benefits of a functional training programme, he also loves the benefits of sourcing, cooking and eating locally produced ingredients and has recently acquired an allotment patch and a campervan.
---
Michelle Chart
Massage Therapist
Michelle qualified in 2003 as a massage therapist, specialising in Holistic therapies such Aromatherapy massage, Indian Head Massage, Reflexology and Swedish massage.

Michelle has worked alongside physiotherapists at David Lloyd, Exeter, Devon which lead her interests to sports massage. Michelle has experience working with rugby teams, pro athletes in bodybuilding and footballers.

Michelle's aim as a massage therapist is to aid in relaxation as well as helping those to recover. This then would lead me to her ongoing qualification at the College of Osteopaths in London, to be an Osteopath.
---
Veronique
Sports Massage Therapist
Veronique has been in the fitness industry for 18 years teaching group exercise and over the years developed a keen interest in injury rehabilitation and prevention has become more prevalent through seeing and helping many people she has taught, as well as injuries she has endured. Veronique still teaches dance fitness classes to children and a group of special needs adults.

After graduating in 2017 with a first class honours degree in Sports, Fitness and Coaching. Veronique then added a Sports massage/therapy diploma in order to help others in an area she had become passionate about. As a former patient at Mersea Road, she is very happy to join the team.

In her spare time Veronique enjoys spending time with her family, walking her Greek rescue dogs and enjoying meals out and going to the cinema.
---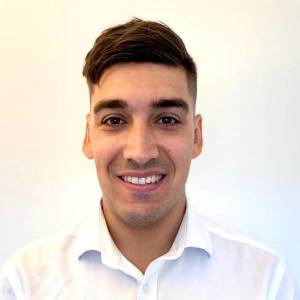 Joe Hijazi
Physiotherapist
Joe holds both a Master's degree in Physiotherapy and a Bachelor's degree in Sport and exercise science. He has practiced in both NHS and private sector settings and has particular experience in Trauma and Elective orthopaedic physiotherapy as well as musculoskeletal rehabilitation.

Joe has a keen interest in resistance and cardiovascular training and enjoys using this knowledge to tailor specific rehabilitation exercise programmes for his patients.

Joe has recently become a father and enjoys spending time with his family. In his spare time, he can be found sailing his boat or playing golf.
---
Josie Kendall
Reception Manager
Josie joined the Clinic in January 2009 as a Receptionist. She was promoted to Reception Manager in 2012.

After leaving school Josie attended Colchester Institute and studied for a Diploma in Business Administration Level 3 as well as various other text and word processing qualifications.

Josie has been instrumental in helping the clinic grow in recent years and has taken on the responsibility of managing all of the administration duties.

Outside of work Josie enjoys going to the gym, watching films and spending time with her family and friends.
---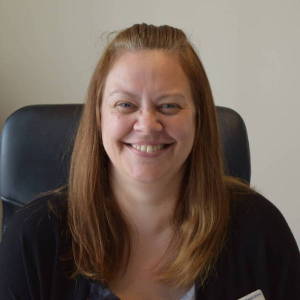 Sam Bateman
Practice Manager
Sam joined the clinic in 2003 as a Receptionist and was promoted in 2006 to Practice Manager.

After leaving school Sam joined a local firm of Solicitors where she was an Office Junior and after 18 months was promoted to Secretary for a Legal Executive in the Claims Department.

After leaving the Solicitors Sam worked at an Insurance Company where she started in the typing pool of the Private Car Claims Department. She was then promoted to Assistant Secretary to the Manager of a Reinsurance Department based in Colchester.

Away from work Sam's interests include swimming, reading and walking her Boxer dog Casper. Sam's office door is always open for anyone who needs a chat.
---
Annette Stevens
Receptionist
Annette joined the clinic as part-time receptionist in January 2014.

She also works for Colchester Hospital league of friends at The General Hospital in the main shop. Annette worked for many years at a local printers 'Spottiswoode Ballantyne Ltd' in the office, on reception and in the bindery department.

Annette has one daughter, who is currently studying Graphic Design at Falmouth University in Cornwall. In her spare time she enjoys reading, going to the cinema and theatre and catching up with friends and family.
---
Amanda Stewart
Receptionist
Amanda joined the clinic as part-time receptionist in October 2015.

Before joining the team Amanda was Acting Manager at Viyella and CC in Williams and Griffin.

Amanda is a qualified Beauty Therapist, although she is no longer practising, she still likes to keep up with all the latest trends and products.

Outside of work Amanda enjoys spending time with her son Liam, visiting her family and friends and regularly goes to the cinema.
---
Rachel Whitty
Receptionist
Rachel studied at The Sixth Form College in Hornchurch for a Diploma in Administration. She first worked at St Bartholomew's Hospital as a Receptionist and has since worked in various PA and admin roles.

Outside of work Rachel enjoys running and taking part in the local park run. She has 2 young children and enjoys spending time as a family.
---
Catherine Anley
Acupuncturist
Catherine originally came from a more traditional scientific background and gained a BSc in Biological Sciences from Kings College London. But following on from receiving several successful Acupuncture treatments herself, decided to train to become an acupuncturist. She qualified with a 1st Class honours BSc Acupuncture from the University of East London.

She loves the scope of Acupuncture from a traditional Chinese Medicine angle, which looks at treating the whole person rather than just one localised area and can give both physical and mental benefits to the patient.

In her spare time Catherine is busy with her 2 girls, 3 dogs and ponies! She loves to keep fit and the challenge of obstacle course racing in which she qualified to represent GB in the OCR World Championships 2020.
---